Intellectual property Style guides provide art assets, branding guidelines, packaging assets and other content in a clear and organized fashion making it easier for external partners to maintain consistent branding and quality. They can also serve as a useful resource for internal marketing team members.
Guides I developed for Hasbro and HBO are featured on this page.
Please contact me to see more examples.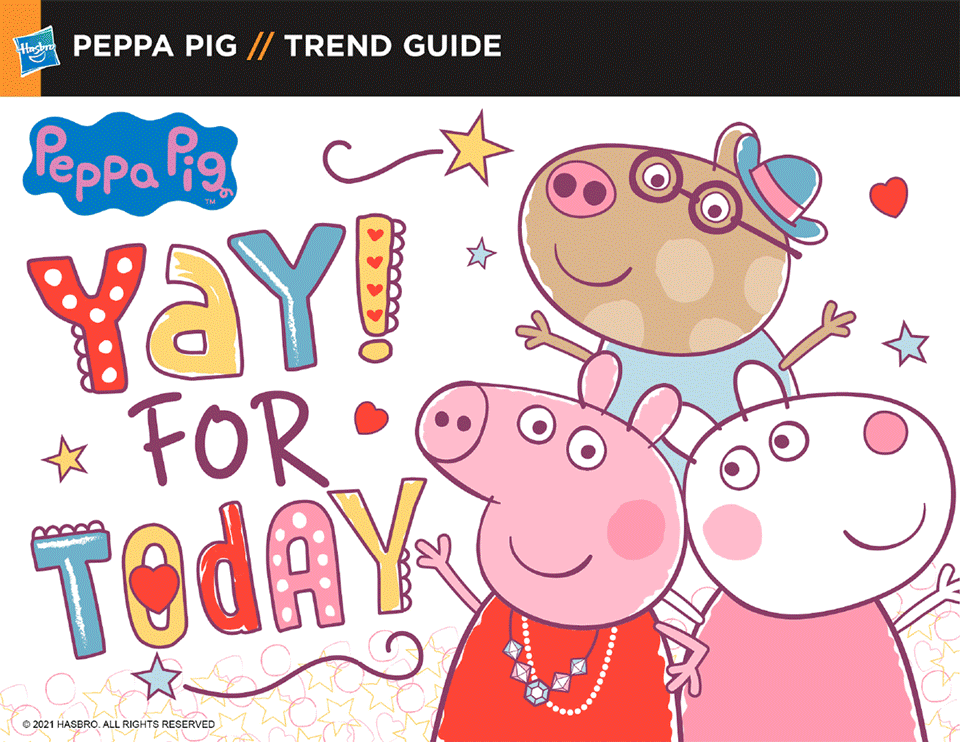 Peppa Pig trend guide 2021. Client: Hasbro
Transformers licensing style guide 2020. Client: Hasbro

Potato Head licensing style guide 2020. Client: Hasbro
Word Girl licensing style guide 2009. Client: Scholastic